Our mission as a Franciscan and Catholic university that embraces the call to dynamic orthodoxy is to educate, to evangelize, and to send forth joyful disciples.
The undergraduate and graduate programs offered online by Franciscan allow you to gain an associate, bachelor's, or master's degree in your time from a faithfully Catholic university.
Franciscan Online provides a unique educational experience that prepares you to integrate faith and reason in your personal and professional life. Undergraduate students and graduate students learn to live out their vocations of service, evangelization, and leadership within their families, careers, and the Church. Each online degree equips you to lead with excellence and virtue as you advance to the next level in your career.
Become the person God created you to be through Franciscan's online programs. Our online college forms you in the Catholic faith and equips you to follow God's plan for your life, whatever that may be.
All of our programs are 100% faithful to the Magisterium of the Catholic Church. Everything we do stems from our Mission.
Our online students study with the same world-class scholars and seasoned practitioners as our on-campus students.
Our programs prepare you for a thriving career as counselor, catechist, nurse, educator, theologian, or whatever your vocation calls you to be.
A Franciscan education is at your fingertips. Online courses allow you to pursue your studies wherever you are.
Register for our Virtual Platform!
Register for our virtual platform, where you can attend live virtual events each week to learn more about Franciscan University from Admissions staff and current students! These events include virtual campus tours, admissions info nights, student panels, and sessions all about 
Financial Aid
, Athletics, 
Transferring
, Study Abroad, Life at Franciscan, and more! Be sure to check the box allowing notifications so that you receive the schedule and access link email each week.
OUR VISION
Franciscan University's Online Programs extend the University's mission to serve and rebuild Christ's Church across the United States and around the world.
Our accredited online degree programs provide our students with an academically excellent and passionately Catholic online education. All of our online bachelors, associate, and graduate degrees are centered in the Catholic, Franciscan Tradition.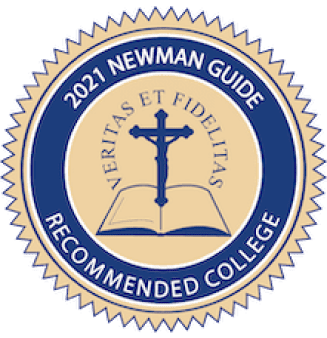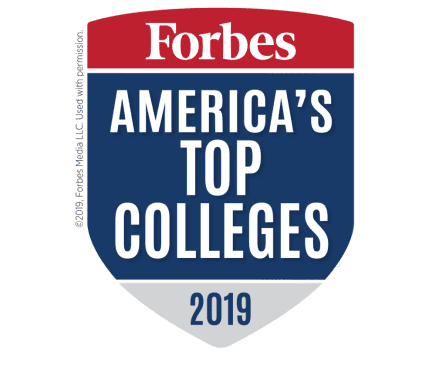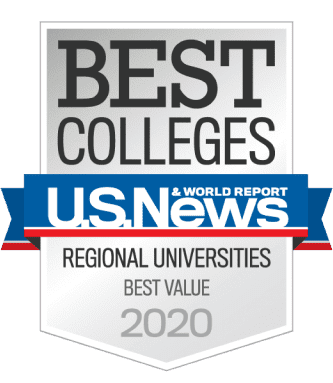 Ready to get a head start on your college education?
The Franciscan Fast Track Dual Enrollment program gives high school students the opportunity to start earning college credits while they are still in high school.
The program allows students and their families to gain access to the academically excellent and passionately Catholic education Franciscan is known for while saving money.
Enrich your academic and faith life through online courses in Philosophy or Theology from Franciscan University. Online associate degrees can be used as stepping-stones to further academic study or to help you better understand and defend your faith.
Our affordable undergraduate degrees online allow you to study at home or wherever you may roam. Our theology degree online is one of our most popular programs, but Franciscan Online offers a variety of other programs as well.
Students choosing the Catechetics & Evangelization, Philosophy, or Theology degree programs are mentored by world-renowned professors and gain the skills needed to think critically, defend the faith, and minister to others.
In the online management program, students are equipped with the skills to organize complex operations and be leaders in the corporate world.
In the online psychology program, students earn their Bachelor of Science in Clinical Psychology. You will be prepared to enter into various career paths helping patients, families, and communities.
Invest in your professional and personal goals by earning a master's degree online from Franciscan.
Whether you're interested in earning your MBA online, pursuing graduate study in a faith-based subject area, or educating the next generation, you'll find your program at Franciscan. All of our online master's degrees are fully accredited and taught by our expert professors. Grow as a catechist, theologian, teacher, and business professional in affordable and high-quality courses.
Enroll in a Franciscan University of Steubenville online graduate program and join us in our mission to educate, evangelize, and send forth joyful disciples.
All Undergraduate and Graduate programs require that the online application be filled out. Be sure to review the admission requirements for the program of your choice. Graduate program requirements are found on the "Program Admissions" tab on each page.Fast-Track Dual Enrollment uses a separate application. No additional application materials are required.
After reviewing the requirements for your desired program and collecting the documents and materials necessary for acceptance into the program, please mail them to:
Online Admissions
Franciscan University of Steubenville
1235 University Boulevard
Steubenville, OH 43952
Or email them to:
If you have questions about the process or materials needed for admission to a program please contact your online or graduate admissions counselor.
Online Admissions Counselors
The Franciscan Difference
Our online degree programs mirror the unique educational experience that Franciscan University offers to its on-campus students. Prepare for your vocation through the seamless integration of faith and reason, people and technology, theory and practice.
Academics
Franciscan University offers you the opportunity to expand your intellectual horizons, preparing you for wherever God takes you in life.
Faculty
You'll study under the same world-class scholars and seasoned practitioners who teach in our classrooms and have proven track records of equipping their students for both personal and professional success.
Faith
At Franciscan University, the Catholic faith is more than just an academic subject. It's a way of seeing the world and living life, calling us to recognize the dignity of every human person and to honor everyone we encounter as the image of God. It means our virtual community is built on mutual respect and Christian charity.
Interactive Learning
The bulk of your studies will take place "in the cloud" through Franciscan's Online Blackboard. This learning management system:
Functions as a virtual classroom
Allows you to collaborate with professors, multiple class members, and study partners
Enables you to create and participate in video lectures, discussion threads, podcasts, Vodcasts, wikis, email, video mail, instant messaging, social media, blogs, and more
Flexibility
Designed for busy professionals, Franciscan's online degree programs let you:
Decide how quickly you complete your degree
Choose from a variety of course options and tracks to individualize your program of studies
Find the pace of coursework that fits your life
How do Franciscan Online courses work?
Our online courses are powered by Blackboard, the market leader in Online Learning Management Systems, which functions as a virtual classroom for each of our online courses and features a variety of interactive tools.
You will collaborate with professors, other class members, and study partners.
Check out a sample course on our Blackboard site.
Weekly course content includes recorded, professional lectures from our distinguished professors—the same ones who teach on campus here in Steubenville—as well as guest speakers.
Live webinars, wikis, podcasts and vodcasts, video/audio emails, blogs, and other tools facilitate one-on-one interaction with professors and fellow students on the material being discussed.
Dedicated technical and academic support is always a phone call away to answer questions or assist with any issues not covered in the comprehensive Online Orientation Course designed to prepare students for this online educational experience.
Franciscan's Online Programs are Fully Accredited
Operating with the approval of the Ohio Department of Higher Education, Franciscan online courses and programs adhere to the same rigorous academic standards as Franciscan University's campus-based courses and programs.
The University is accredited by the Higher Learning Commission, one of the regional accreditors in the United States.
Costs and Aid
Costs and fees vary among our online programs, and financial aid may be available. For undergraduate online programs please visit the Costs & Fees page.
For online graduate school, please see your preferred program's page for full details and be sure to speak with an Admissions Counselor if you have any questions.
Pursuant to the Jeanne Clery Disclosure of Campus Security Policy and Campus Crime Statistics Act (Clery Act), Franciscan University of Steubenville publishes an Annual Security and Fire Safety Report (ASR). The ASR includes fire and crime statistics as well as institutional policies concerning campus security, alcohol and drug use, crime prevention, reporting of crimes, discrimination, sexual misconduct, and other matters. The ASR is available at
https://safety.franciscan.edu/campus-safety-and-security/security-fire-safety-report/.
Upon request, a paper copy of the ASR may be obtained at no cost at the Department of Public Safety located on the Steubenville campus at 1519 Parkview Circle (Assisi Heights) or via telephone at
740-283-6333
.